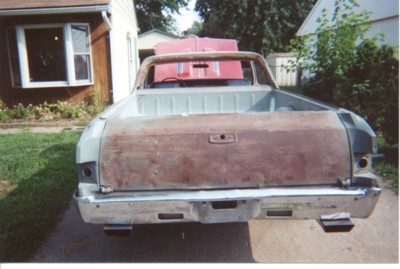 How do you like those custom exhaust
tips,,NOT. They gotta go.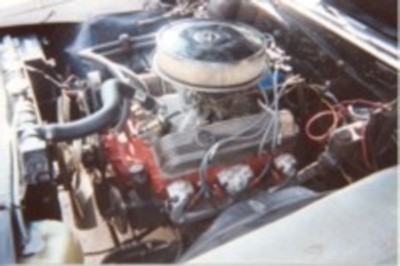 It really does have a nice engine. That's
a late model 350, with a Edlebrock highrise,
and a Holley double pumper. What kind of dad
would I be if I let my kid have that kind
of carb. I better trade him for my 2 barrel.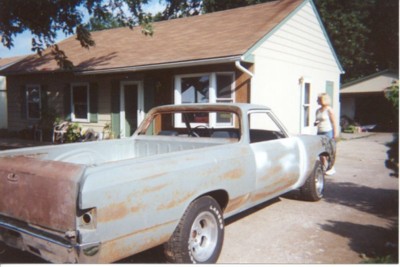 Here's his mom wanting this pile
of junk moved out of her driveway.
Women just don't understand.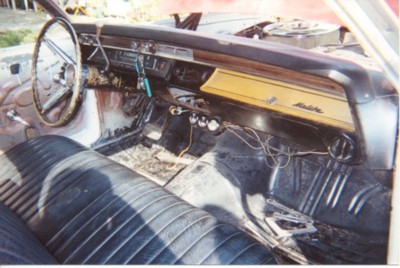 Where did you say those wires went.