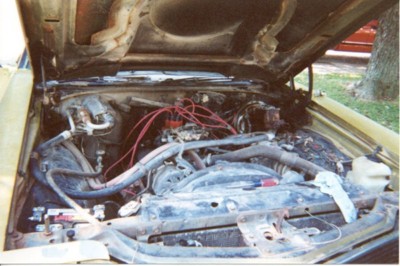 This is what used to be home for a 402,
now a 350. What a mess.
All though you can't see it, There's
a SS dash in there.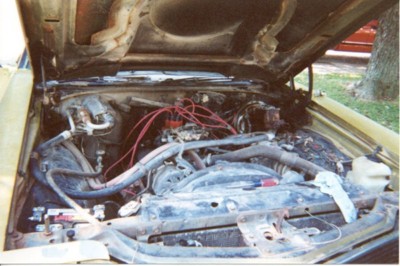 It had been sitting for several year's,
so I had to sray it for spider's and
wasp's, then let it air out.