This is my kid's newest project.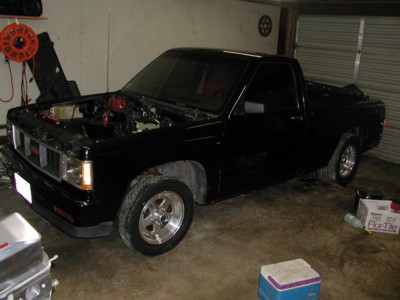 It's a 89 GMC S-15. He's putting in a built up 355 backed by a 350 turbo trani.
The motor we're building is a 350 4 bolt main bored .30 over making it a 355. It's been balanced, blue printed, and "0" decked. He's running AFR 195 aluminum head's on it. It has flat top 10:1 compression piston's, roller cam, Edlebrock Air Gap manifold, Demon carb, and MSD ignition. He's also running header's of course. He's hoping to get between 500 and 525 hp, but only the dyno will tell that.